(V) = Villain

W
Wad, The Indigestible:
(V)
Waffler, The: Overenthusiastic hero wannabe that uses his Griddle of Hustice and low fat Truth Syrup. Theme song: "Waffle Man!! Oh! I am the Waffler! Golden crispy! Bad guys are history, yow!"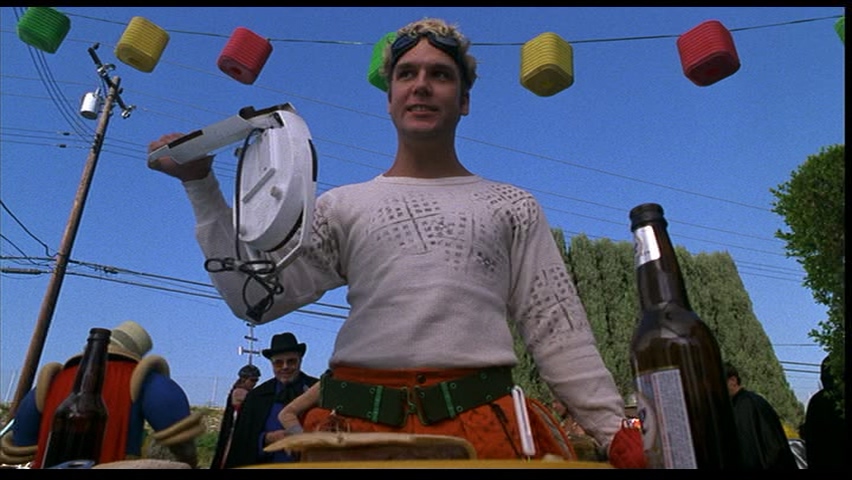 Walkman:
Headphone wearing hero teamed with Skatey Katey.
Walktapus, The:
Wallstreet Boys Gang:
Walrus, The:
The brawny partner to Eggman.
Wharf Rat:
Sidekick wannabe.
Waspora:
(V) Female super-villain that controls wasps.
Watchdog:
(V) Evil dog assistant to Clockwise.
Water Lily:
Heroine able to summon and control water.
Water Man:
Member of The Annihilators.
Water Willow:
Hero wannabe.
Watt Woman:
Sidekick wannabe.
Waxwoman:
(V)
Weakling, The:
(V) Nutjob with no superpowers. Notable only for a very uniquely designed cowl, which curled down over the tip of his nose in a neat way.
Weather Woman:
Heroine able to raise or lower the temperature around her. Member of The Irregular Four.
Webmaster:
Leader of the Net Knights.
WebWitch:
(V) Evil spinstress of webs and spiders.
Weevil, The:

Son of the original Weevil, he has weevil agility, can walk up walls, across ceilings and possesses weevil strength. Former member of The Teen Tusslers (as Weevilboy) and The Specials. Current member of

The Specials

.


Weevilboy: Teen version of the current Weevil.

Wendy Windup:



Whiskeyjack: (V) The always slightly inebriated super-villain, member of the Crazy 8ís.



Whistler, The: Retired super hero. His son, Whistler Jr., now carries on his work.

Whistler Jr.: Son of the super-hero The Whistler.



White Flight: One half of a super-hero duo. Works with Black Menace.



White Weasel:



Whiz Kidz Gang, The: A group of super-genius kids that cause mischief.



Whizzard, The: Trick magic-using hero.

Whodini:



Wicked Witch of [insert location], The: (V) Super villain franchise that is purchased by geography. Franchise purchaser is given a correspondance course in magic.



Windbreaker: (V)

Wingnutman:

Witch Hazel: (V)



Wolfman: Star of the 1960ís campy superhero television show, Wolfman. His tv sidekick was Dogboy (now Hounddog).



Wombatman:



Wonder Wig: (V) Armed with numerous powerful wigs. Member of Femme Faction.





Woodsman: Axe weilding hero assisted by his animal sidekick, Draft Horse.



Wrencher: Member of Team Tool.

Wright, Bill: Once the super-hero, Colonel Constitution, he is now retired and a spokesman for the super-community.