Dancing Queen: (V) Aerobic dance instructor that has turned bad.


Dart Devil: (V) The former evil master of darts, taught Doctor Dart all he knows.

Dartsman: Trick darts and superior accuracy are the trademarks of this superhero.


Dasher: Sprinting speedster hero, member of the High Fives.


Da Sponge: (V) Virtually indestructable and strong criminal, but not too bright. Member of the Crazy 8's.

Datacatcher: Hero that can find any piece of information, as long as it exists on the internet. Works with his sidekick, Pinger. Also a member of the Net Knights.

Deadly Girl:
Deadly Girl is perhaps the most powerful member of
The Specials
. She is the Ruler of the World of the Dead (a mysterious demonic dimension).
Death Man:
(V) Super villain enemy to
Captain Amazing
that is dead.
Deceptor:
(V) Scheming member of the Avengers of Antiquity.
Decibelle:
Sonic screaming heroine.
Deli Lama:
Dementor:
(V)
Diabolic Dolls: (V) Superpowered evil clones of actressess Sandra Bullock, Sarah Michelle Gellar, Cher, and Katie Holmes.


Dicktator: (V) Part-time member of the Phallic Five.


Diner's Club: (V) Food-based villain team lead by Apache Chef with Ground Chuck, RibEye, T-Bone and Tenderloin.

Director, The: (V) Evil producer of crime aka Bernie Bernstein. Works with his superteam: SCAG (the Screen Criminal Actor's Guild) and the gangs The Extras, The Stage Hands and The Stunt Men.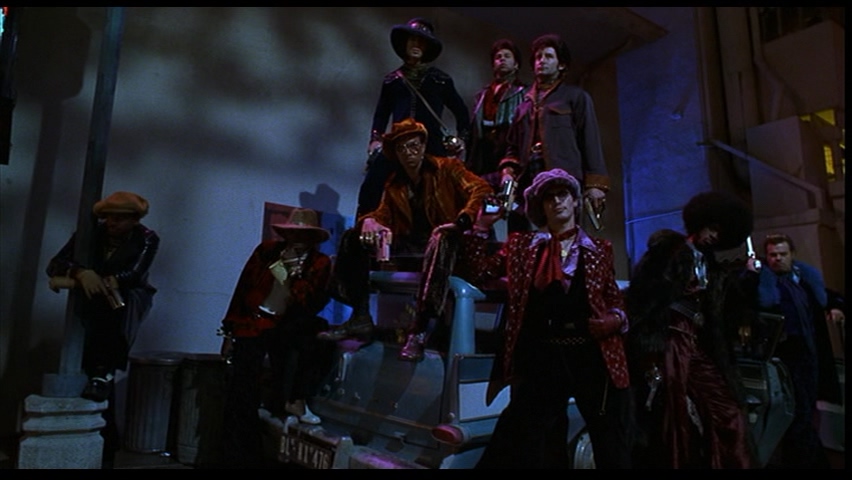 Discount Viscount: (V) Cheap, cost-cutting, penny pinching lesser member of royalty turned villain.


Dixie Devil: (V) Texan Confederate patriot with strength,wind and speed powers.


Dober-Man: (V) Dog powered member of the Phalanx of Gloom.

Doctor Chemikaze: Former villain, now a full-time chemistry consultant.

Doctor Dare: Female daredevil and adventurer.


Doctor Dart: (V) The evil master of darts & dartology, dart lore and darteuronomi.


Doctor Demento: (V) Bad songster.

Doctor Device: